Potential therapies
Drug Development Pipeline for Facioscapulohumeral Muscular Dystrophy Type 1 (FSHD1) and Facioscapulohumeral Muscular Dystrophy Type 2 (FSHD2)
Below is a pipeline of potential therapies for FSHD being developed by pharmaceutical companies, hospitals and universities. The table includes therapies in early laboratory development all the way up to early and late clinical development.
View as PDF file (opens in new window and zoom in for the highest quality)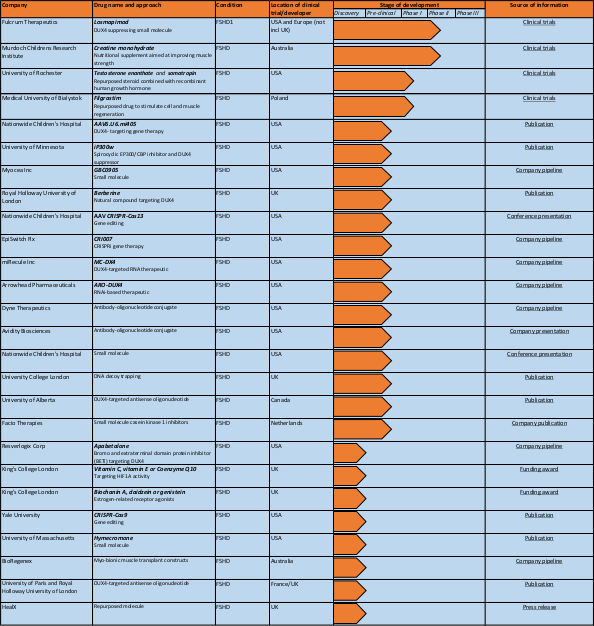 This information is accurate as of 24/05/21.
If you have any questions do not hesitate to contact the registry curator at: fshdregistry.please.remove@newcastle.ac.uk